 Two Horses - Pale Ale - 3.8% Vol.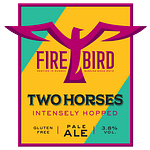 A Lower Strength Pale Ale For Ease Of Drinking, But Still With A Full Aroma And Bitterness Derived From A Combination Of Four American Hops.
3.8% Vol. - GLUTEN FREE
Bohemia - Lager - 4.8% Vol.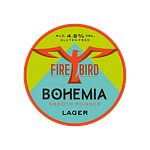 Brewed cool with Czech Saaz hops and matured sub zero for weeks to create a crisp, floral, spicy lager with a lingering finish.
4.8% Vol. - GLUTEN FREE
Heritage - Ale - 4.0% Vol.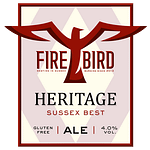 A Sussex Classic, developed from and old recipe of Bill's Great, Great grandad. Full malt flavour, robust bitterness, and a subtle dried fruits aftertaste.
4.0% Vol. - GLUTEN FREE
Mohave - Brut IPA - 6.0% Vol.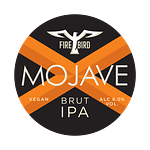 Mohave is a "Brut IPA". A style originating from the US. All sugar is fermented out to give a lovely dry and clean finish. Hoppy too (of course!)
6.0% Vol. - VEGAN
Parody - Session IPA - 4.5% Vol.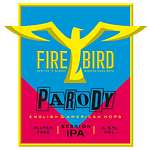 The Big Malt Base Of This Amber Ale Acts As A Great Foundation To A Storm Of Modern And Traditional Hops Yielding Powerful Bitterness, Huge Aroma And Long Satisfying Finish. A True Session I.P.A.
4.5% - GLUTEN FREE
Festive 51 - Ale - 4.8% Vol.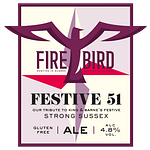 Festive 51 – our version of the much loved King and Barnes Festive is a traditional premium bitter. It's all about a lovely rich malty flavour, well balanced with (not too many) English hops.
4.8% Vol. - GLUTEN FREE
Rakau - Single Hop VPA - 4.1% Vol.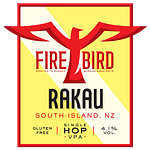 This NZ Hop has built a big following for its tropical fruit character, particularly apricot, and we've incorporated it into a refreshing, very pale beer with balanced bitterness to really set the aroma off. Perfect Summer Ale. 4.1% Vol. - GLUTEN FREE
Work Ethic - New England IPA - 5.0% Vol.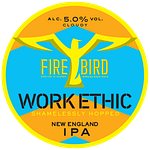 A craft keg New England IPA. Deliberately cloudy with a vast hop infusion for aroma but subtle bitterness.
5.0% Vol. - VEGAN Nesting in Sussex - Burning since 2013
Firebird Brewing Company
Rudgwick Brickworks
Lynwick Street
Rudgwick
West Sussex
​RH12 3UW