 *We offer this service within a 15 mile radius of the brewery.
We will deliver to your doorstep to avoid any contact less than 2 metres.
Home deliveries are made on Mondays, Wednesdays and Fridays.
We don't delivery nationally just yet but we will be soon!
Minimum spend £30 for Free Delivery / No Minimum for Click and Collect!
Click on the map to zoom in.
*Minimum order is £30 which will qualify for free delivery.
We will deliver on Monday, Wednesday and Friday.
(We are not able to respond to requests for timed deliveries or specific delivery days).
All orders will be delivered to your doorstep where possible to avoid contact.
(On check out please include any relevant delivery info, particularly if your house is difficult to find)
Postcodes covered
GU 3, 4, 5, 6, 7, 8, 28 RH 4, 5,11,12,13,14, 20
We are unable to deliver to postcodes outside the above at present
Draught Beer Quality Information
1 ltr, 2 ltr and 5 ltr draught beer has a limited shelf life. We recommend consumption within 2 – 3 days of purchase however the beer should still be OK to drink up to 5 days.
1Ltr and 2 Ltr and 5 Ltr draught beer will be delivered in new non returnable PET plastic bottles/cans which you will need to recycle.
We are happy to re-fill your clean glass growlers (1ltr and 2Ltr) as usual if you come to the Firebird Shop. Intensely hopped with modern bold varieties to give a big aroma with balancing bitterness. A full flavoured blend of Crystal, Cara and Munich malts ensures Two Horses punches well above its ABV.
3.8%
GLUTEN FREE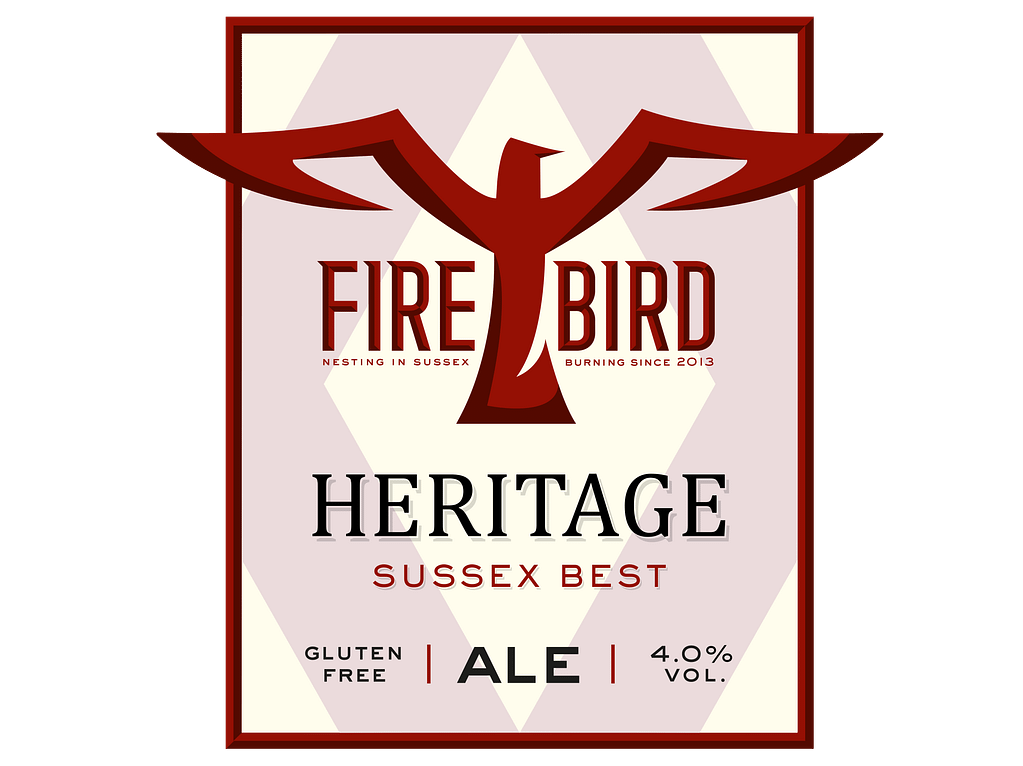 A Sussex Classic, developed from and old recipe of Bill's Great, Great grandad. Full malt flavour, robust bitterness, and a subtle dried fruits aftertaste.
4.0%
GLUTEN FREE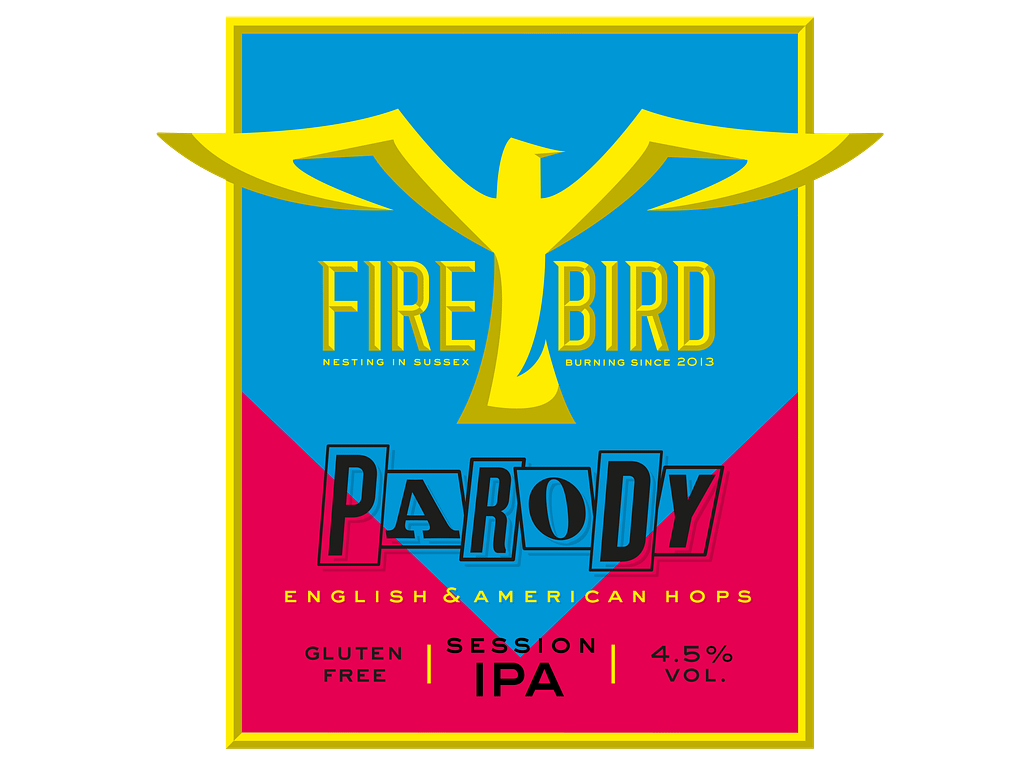 The Big Malt Base Of This Amber Ale Acts As A Great Foundation To A Storm Of Modern And Traditional Hops Yielding Powerful Bitterness, Huge Aroma And Long Satisfying Finish. A True Session I.P.A.
4.5%
GLUTEN FREE
Festive 51 – our version of the much loved King and Barnes Festive is a traditional premium bitter. It's all about a lovely rich malty flavour, well balanced with (not too many) English hops.
4.8%
GLUTEN FREE
This NZ Hop has built a big following for its tropical fruit character, particularly apricot, and we've incorporated it into a refreshing, very pale beer with balanced bitterness to really set the aroma off. Perfect Summer Ale.
4.1%
GLUTEN FREE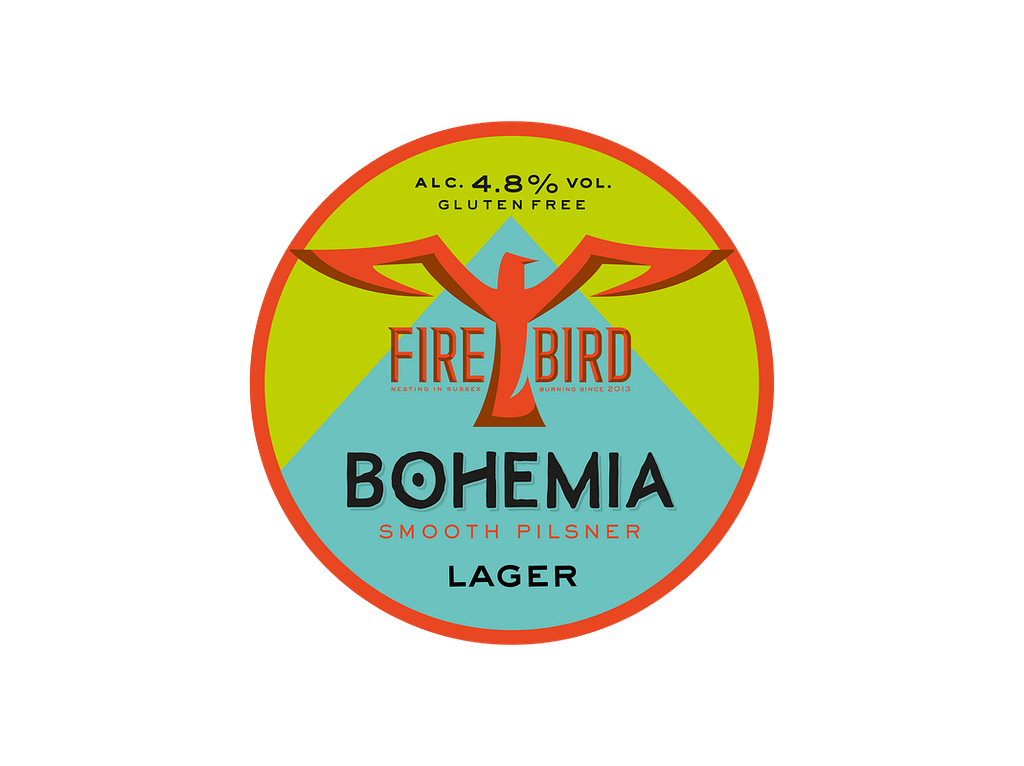 Brewed cool with Czech Saaz hops and matured sub zero for weeks to create a crisp, floral, spicy lager with a lingering finish.
4.8%
GLUTEN FREE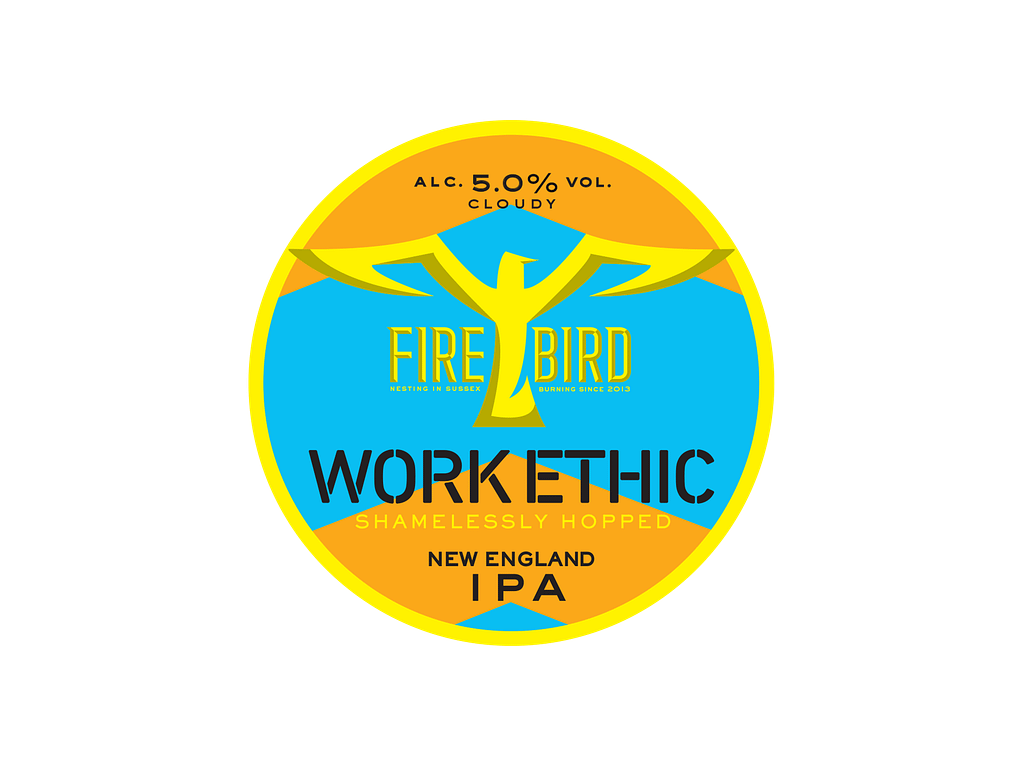 A craft keg New England IPA. Deliberately cloudy with a vast hop infusion for aroma but subtle bitterness.
5.0%
VEGAN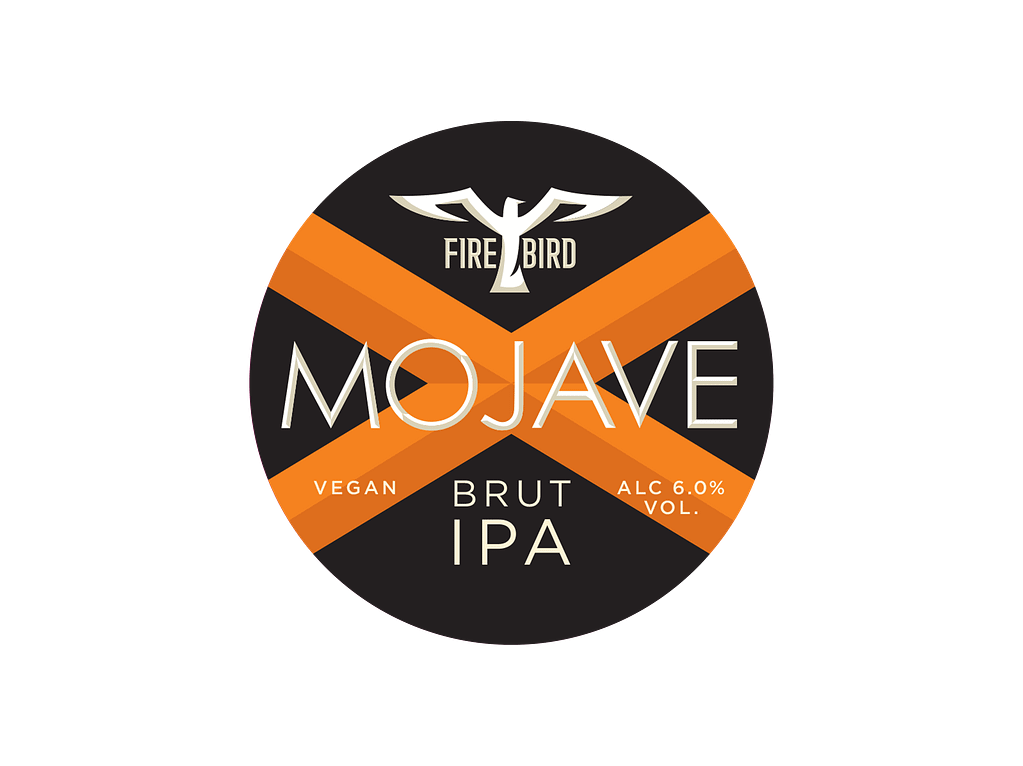 Mohave is a "Brut IPA". A style originating from the US. All sugar is fermented out to give a lovely dry and clean finish. Hoppy too (of course!)
6.0%
VEGAN
Draft Beer - Shall I buy Bright or Sedimented?
Bright Beer or Sedimented

You can order your draught beer (5 ltr, 10 ltr or 20 ltr) as either "Bright" or with yeast
sediment present.

Bright Beer
We have pre settled a cask of beer in our cooled cellar and filled your container with clear
"Bright" beer from it.
You don't need to worry about settling the beer when you get it home and you can drink it
straight away.

It costs slightly more.
It will last if kept cool for about 5 days. It will go flat over time but the beer will still taste OK.
Sedimented Beer
We have filled your container with beer which still has the yeast sediment in it.
You will need to settle the beer for about 12 hours prior to use and if you move it you will
need to settle it again.
It is slightly cheaper than "Bright" beer.
It will last longer than "Bright" beer and will maintain a level of natural carbonation (won't
go flat too quickly). Typically if kept cool will last about 10 days. 2x 330ml Parody Cans 5.0%
1x 500ml Vice HefeWeizen 5.0%
2x 500ml Bottles Heritage 4.0%
2x 500ml Bottles Pacific Gem 4.2%
2x 330ml Bottles Bohemia 4.8%
2x 330ml Bottles Two Horses 3.8%
1x 500ml Bottle Old Ale 4.5%
1x 500ml Festive 51 4.8%
(We may make some substitutions if we are out of stock of any lines)
Firebird Mixed Case
£38.00
Gluten Free except Old Ale/Vice To buy your beer in one (or more) of these little beauties, just pop into our Brewery Shop and we'll fill them with your choice of our Brewery Fresh selection. Nesting in Sussex - Burning since 2013
Firebird Brewing Company
Rudgwick Brickworks
Lynwick Street
Rudgwick
West Sussex
​RH12 3UW