 The Firebird Brewery Bar Is Open
At long last we are looking forward to welcoming you to our fabulous brewery bar and shop, this time with minimal restrictions. There are still some challenges its true, but we think we've got a workable plan to cover them.
For starters you won't need to book in advance for our bar, and the bar is open Monday to Thursday 9 until 5, Friday 9 until 9, Saturday  11 'til 9 and Sunday 12 'til 4. Tables of larger than 6 are allowed now and while we'll still be offering table service you can also order from the bar if you prefer.
The brewery shop remains open as its always been: Monday to Thursday 9 until 5, Friday 9 until 6, Saturday 11 until 4 and Sunday 12 'til 4.
We will all continue to wear masks when we're serving you in the shop, or at the bar, and we advise customers to do the same if they are in the shop or ordering at the bar. We respect people have a choice in this matter of course. Customers who have visited us recently can see we have very high standards of ventilation inside, and we're going to keep it that way.
Staff cover has been a struggle lately (for us and everyone else it seems) so as a temporary measure we've decided to make Saturday evenings drinks only to help ease the burden on our hard working team. We'll look forward to welcoming our food partners and musicians back in the Autumn, and of course our Friday evening food will continue anyway. This Friday The Taco Box is back with their amazing Taco's, Nachos and Burritos and then each Friday will see different street foods from our partners.
We've been busy in the bar and it's a must see for anyone that hasn't been yet. The place has a lovely vibe! We've also been busy on our gins and wines and we are delighted to announce new lists for both, all from local suppliers!
We are so looking forward to seeing you all strolling in again!
Friday 23rd Bar Open Until 9.00pm (Food is Taco Box) – No booking needed
Saturday 24th July Bar Open Until 9.00p (Drinks Only) – No booking needed
Tour includes a free pint glass to take home. Cheese on Toast (or alternative).
6 x 1/2pt beer vouchers to taste our beers.
2 x 500ml bottles of beer of your choice to take home.
We will e mail you the voucher within 2 working days of purchase.
Tours are conducted the 4th Saturday of each Month from 1.30pm to 3.30pm.
We will publish details here when tours re-commence.
Please phone the Brewery on 01403 823 180 to book your place (only when we announce here that tours have restarted.)
£25
Regretably The Sale Of Tour Vouchers Is Suspended Until Further Notice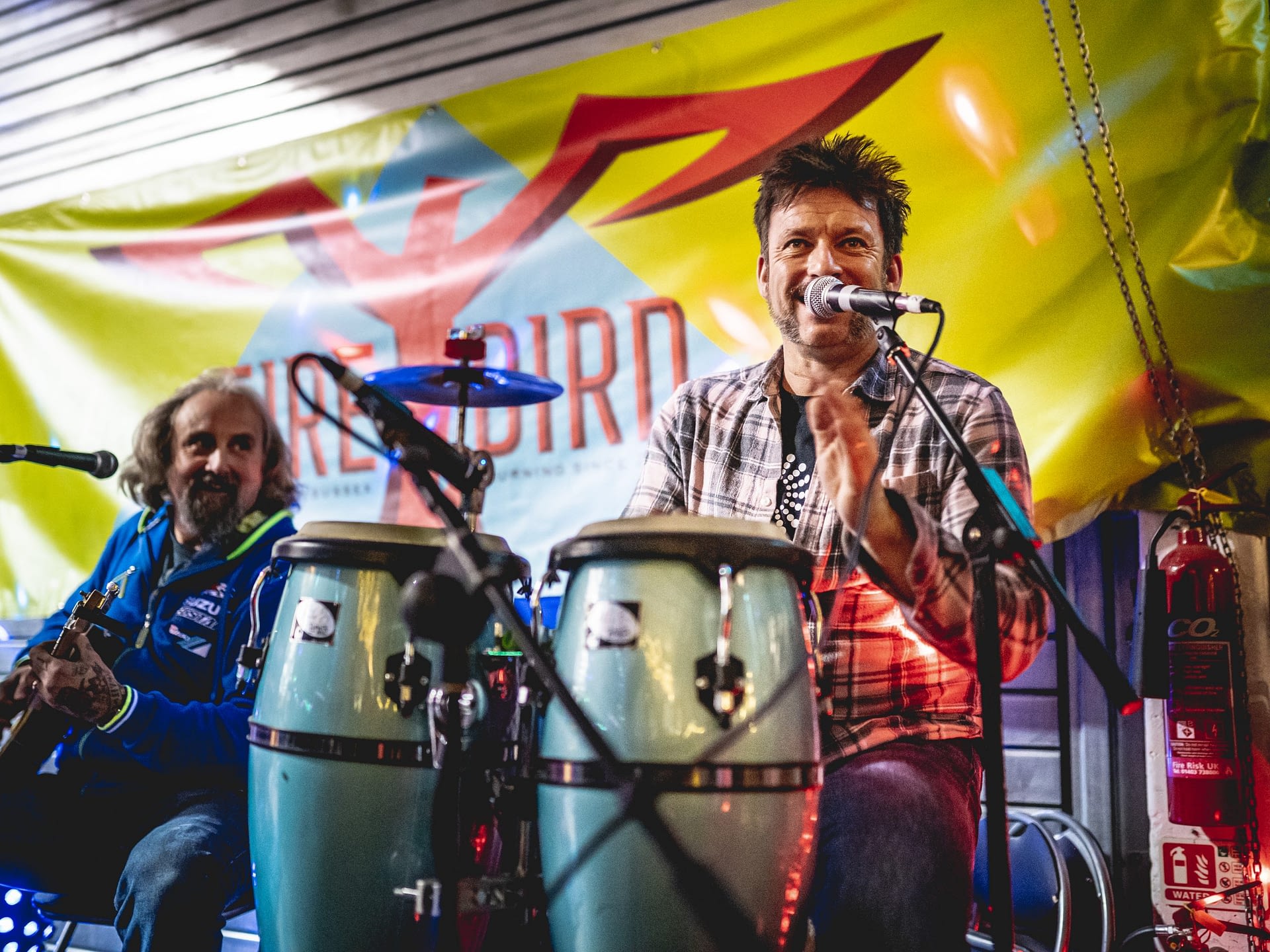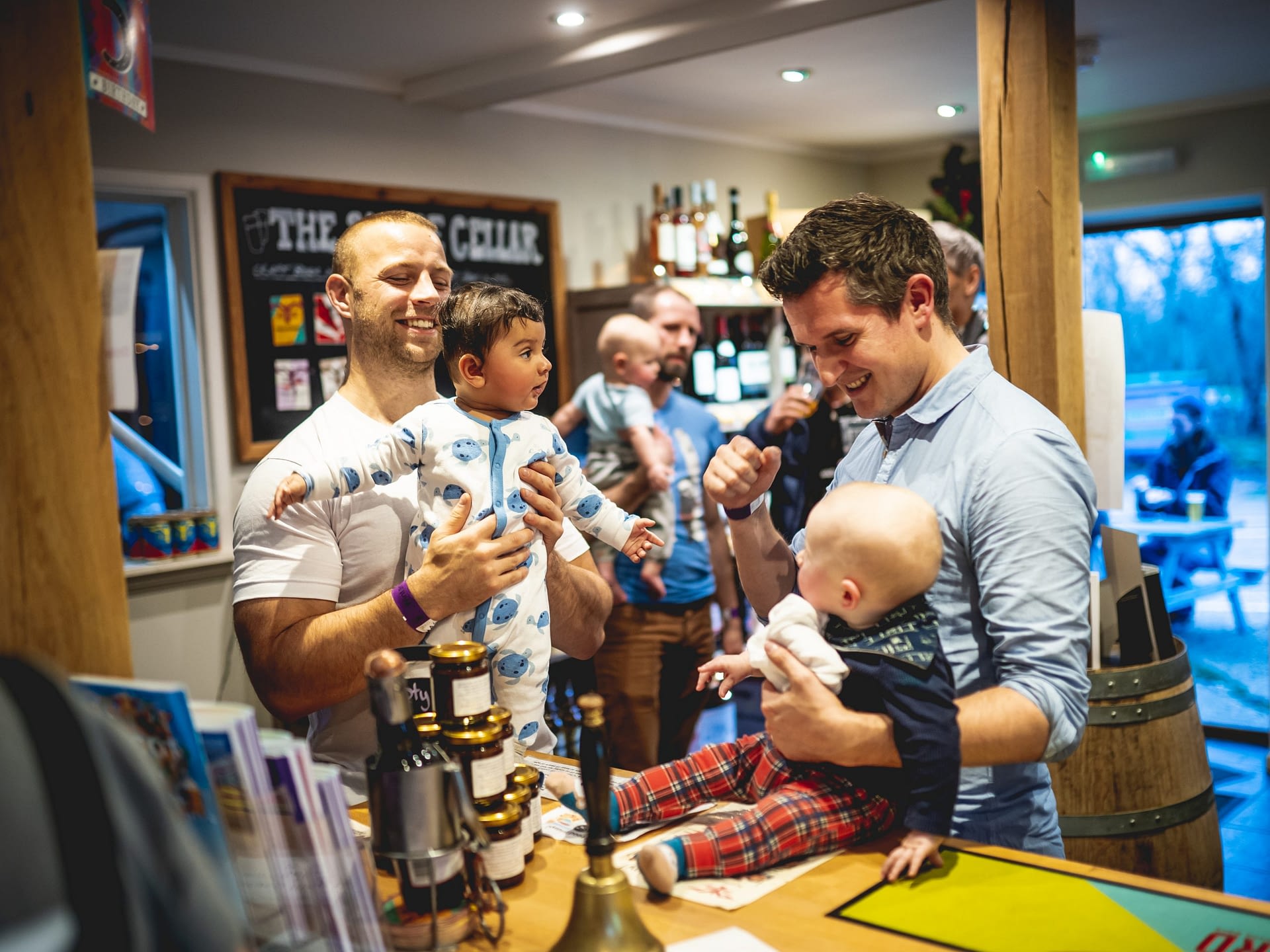 We've had some amazing events and parties at our Brewery Venue
Building the Firebird Brewery
One of the lovely things about our brewery is the fantastic people that come to see us. Here's a little slide show with just some of you having a great time, great pics by @onetruelove.co.uk (Martyn East), and set to Zach Johnson's beautiful track 'Small Town'.
Bill and Richard Discussing The Brewery Nesting in Sussex - Burning since 2013
Firebird Brewing Company
Rudgwick Brickworks
Lynwick Street
Rudgwick
West Sussex
​RH12 3UW