4 Firebird Logo Straight Pint Glasses
£8.00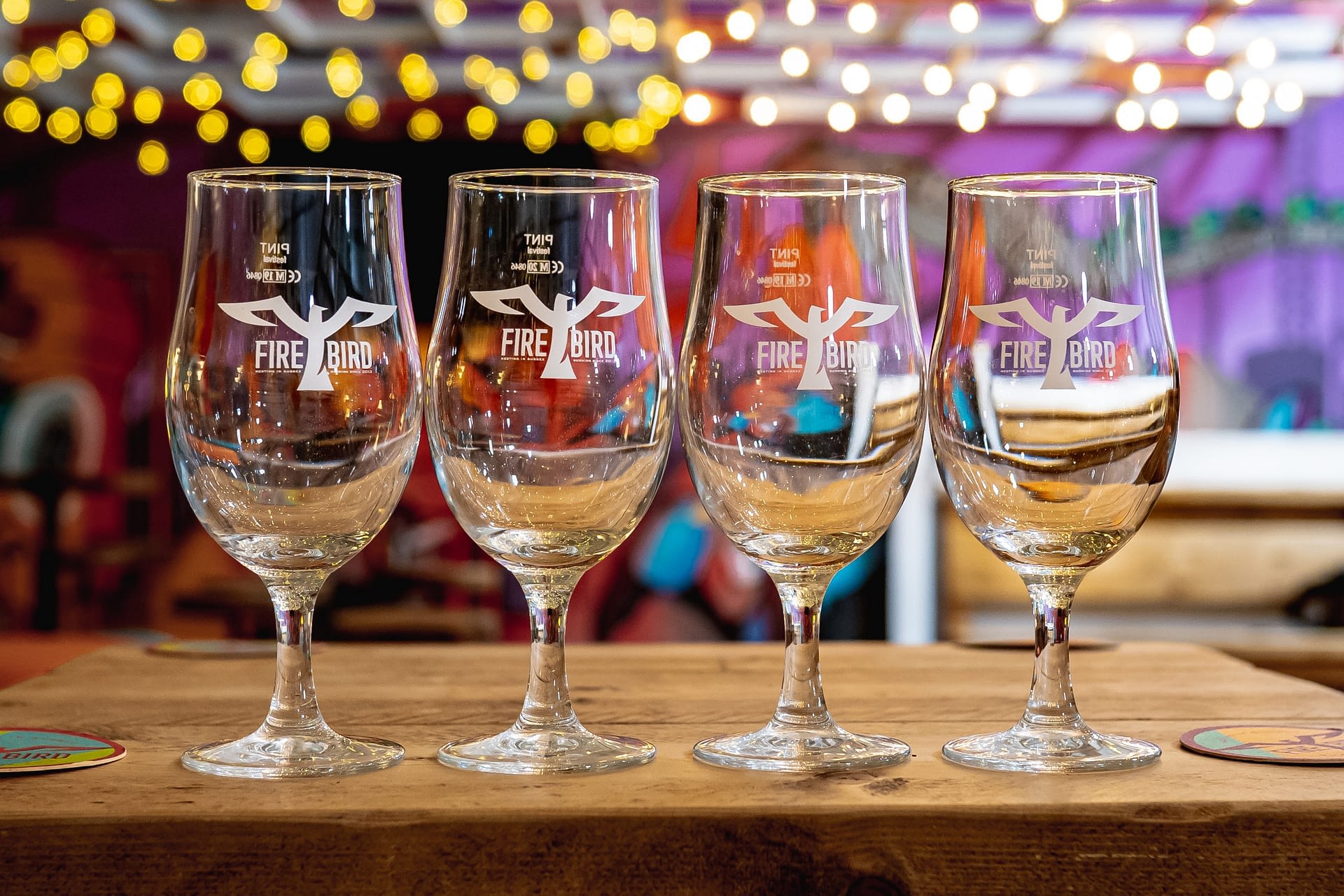 4 Firebird Logo Stemmed Pint Glasses
£12.00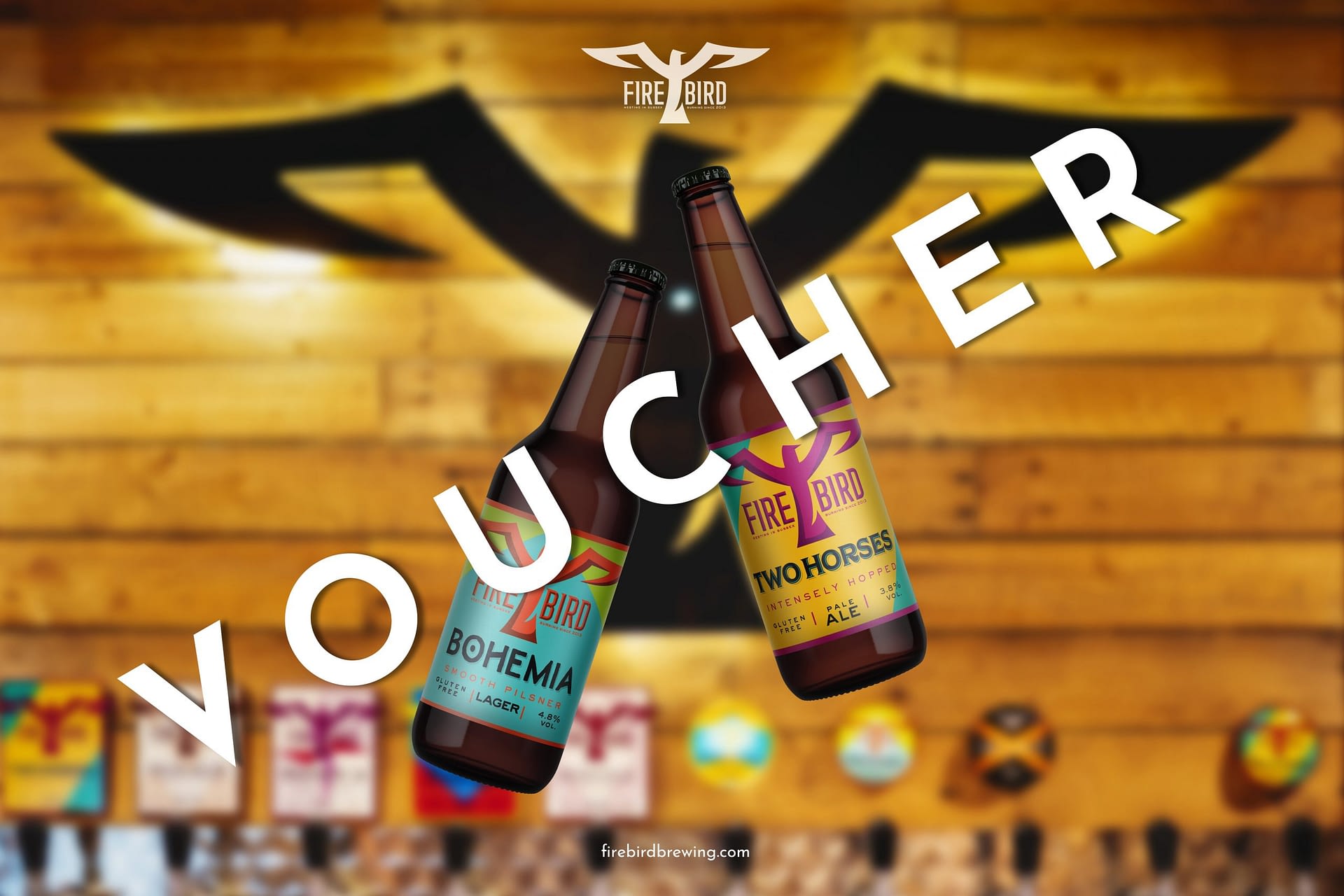 Firebird Gift Voucher
£10.00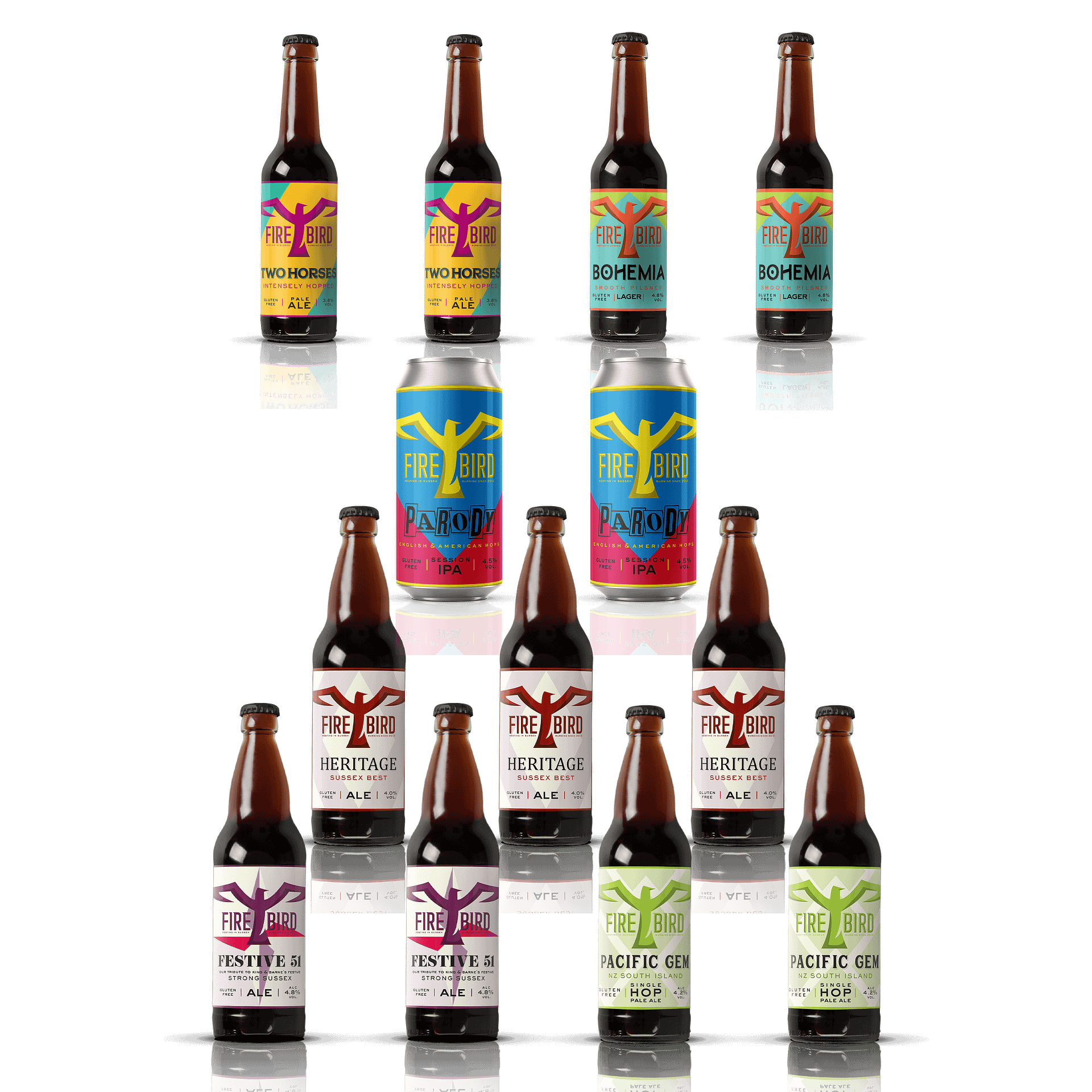 Gluten Free Mixed Case
£38.00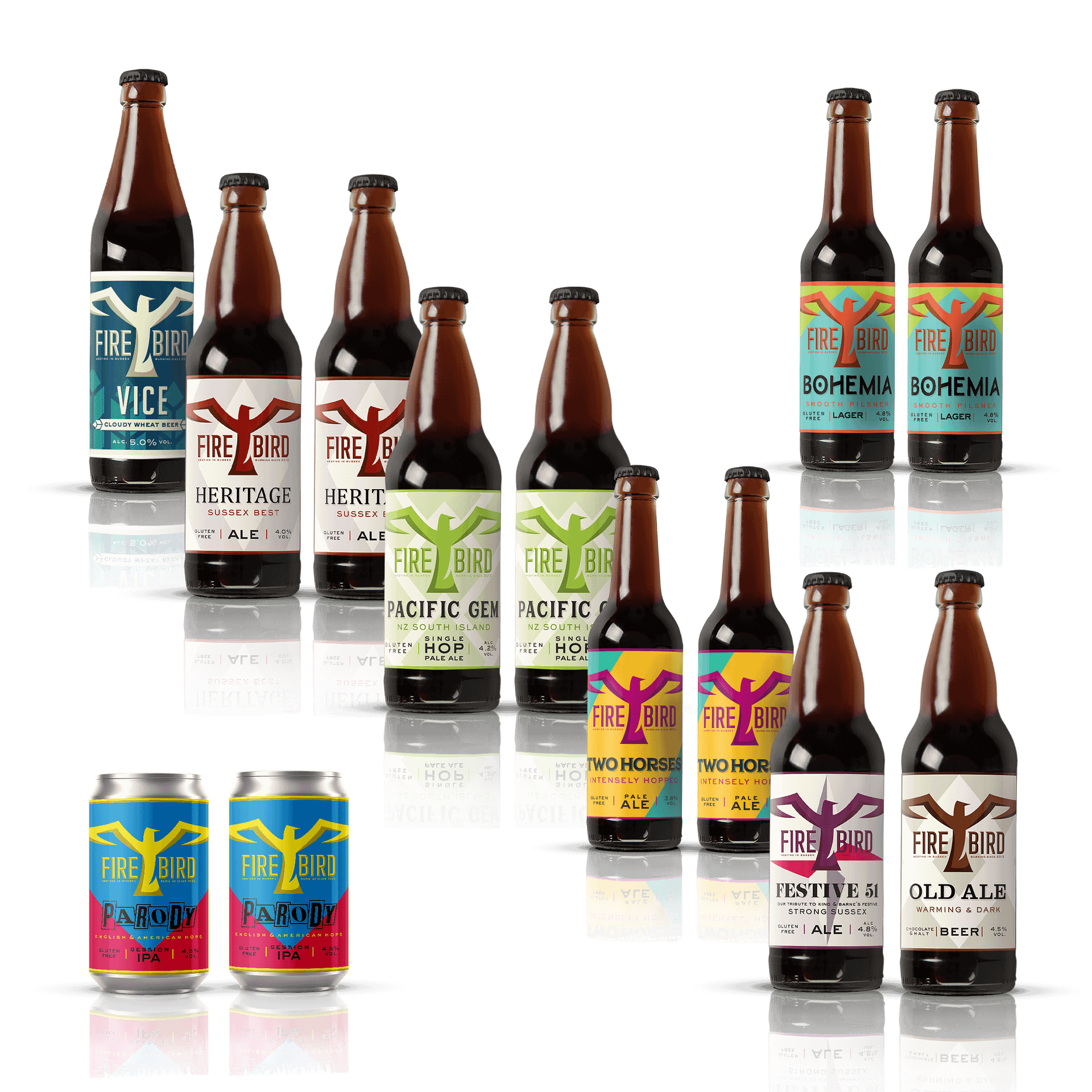 1 Ltr Empty Glass Growler plus beer token.
£15.00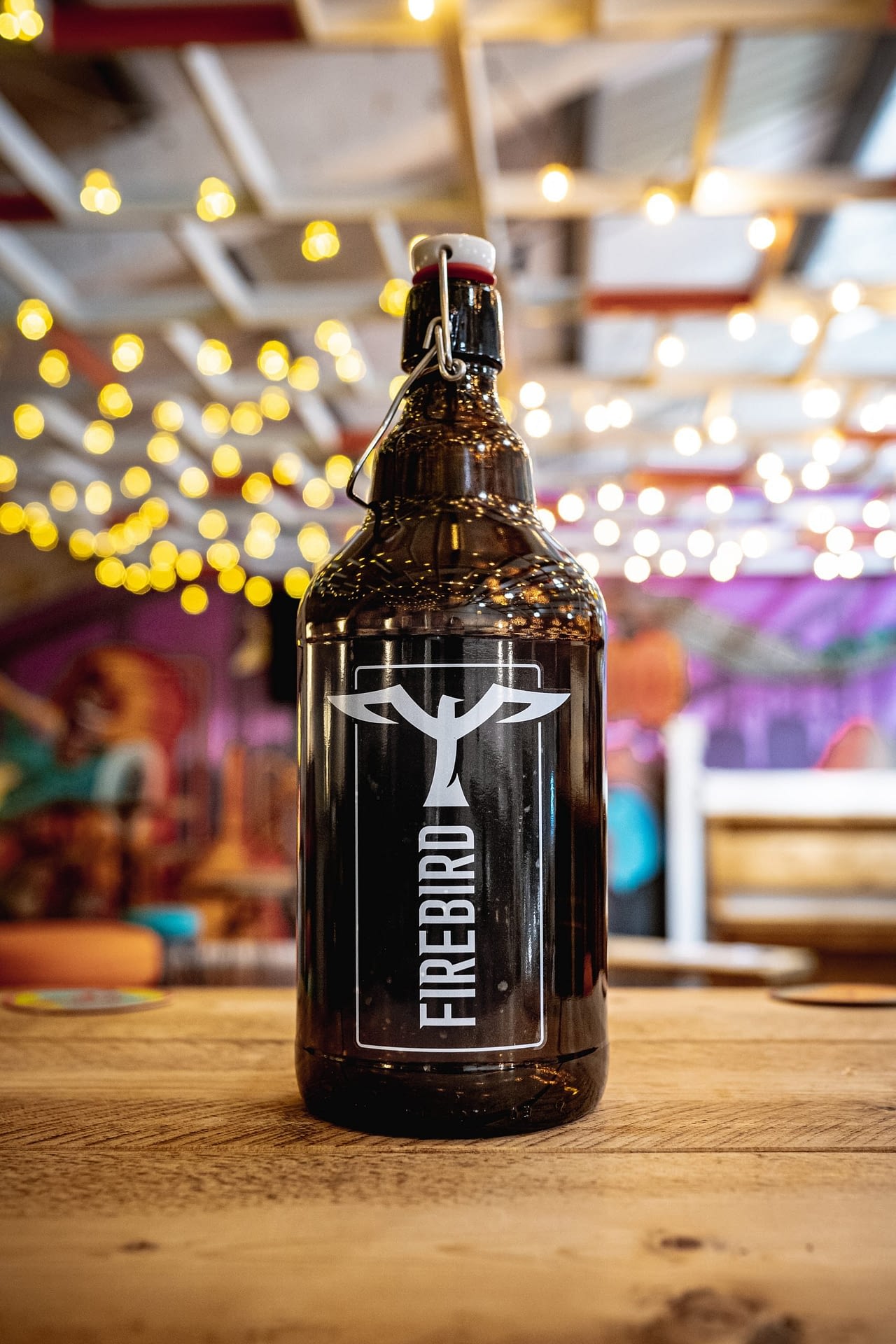 2 Ltr Empty Glass Growler with Beer Token
£22.00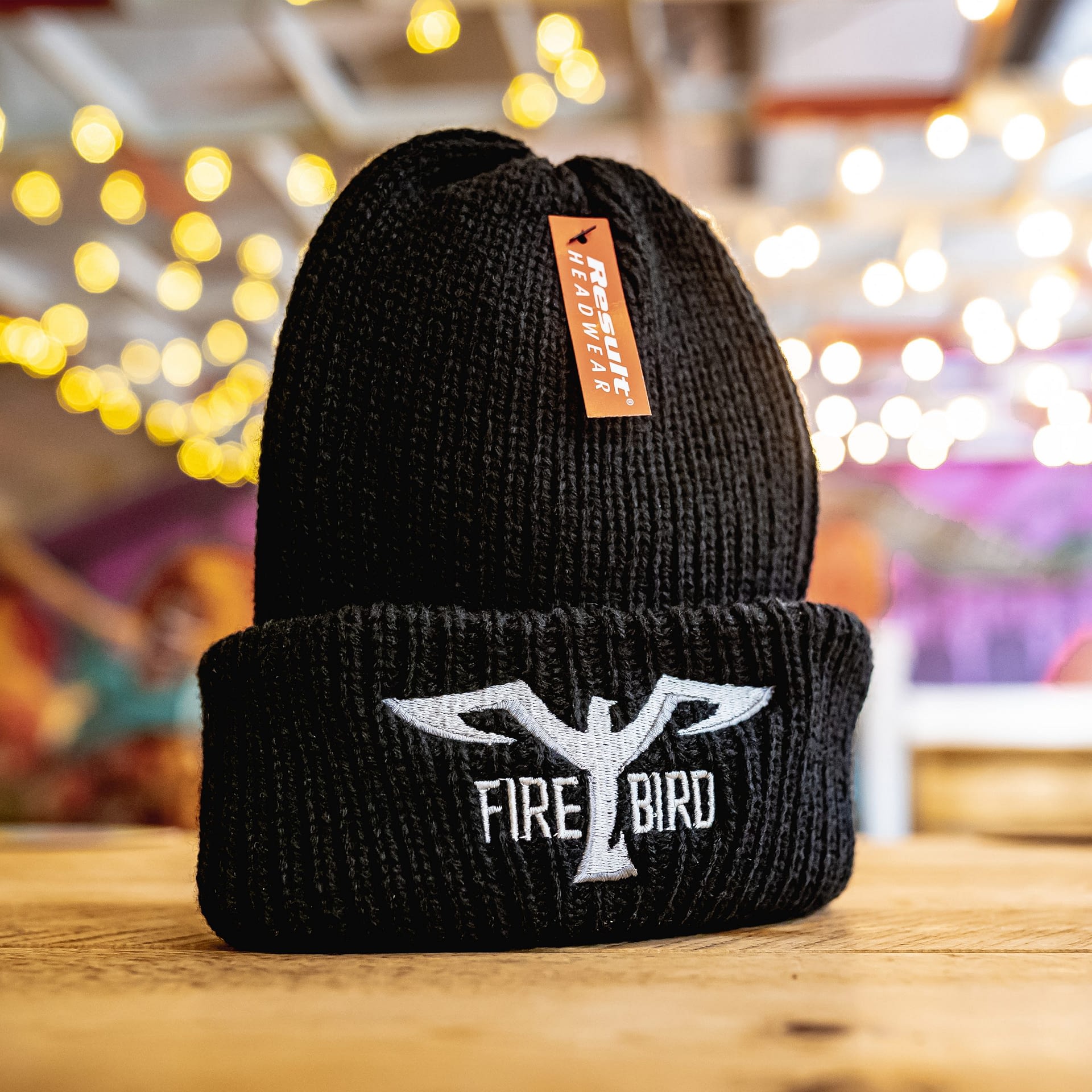 Firebird Beanie Hat 
£12.00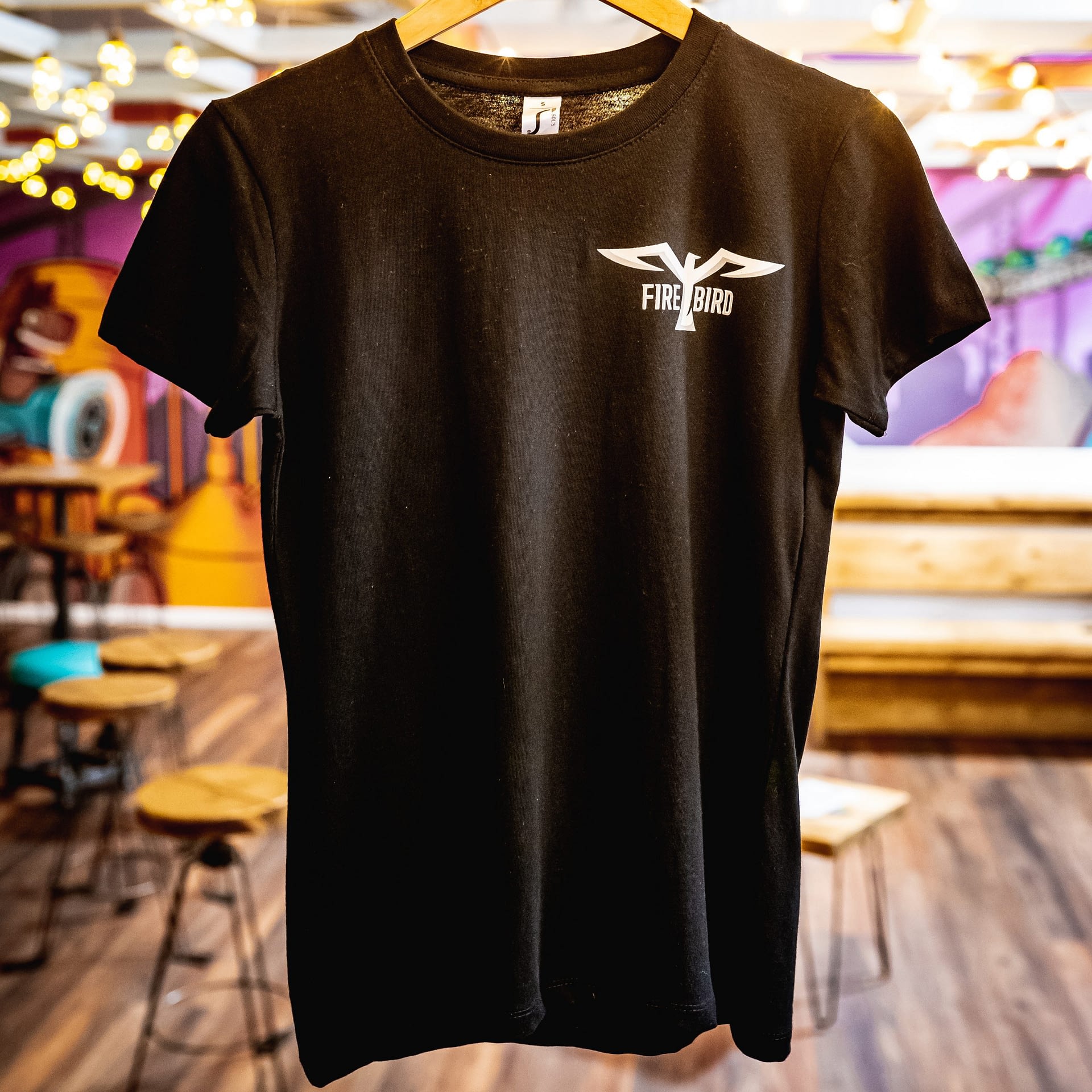 Firebird T Shirts
Mens and Womens Styles
£20.00
Firebird Marled Grey Hoodie
£35.00
Select Size from drop down box.
Make up any combo of the gifts above, and we'll pack them together, gift wrap the whole lot, and add you personalised gift message on a special Firebird gift tag! Free Local Delivery as well subject to our normal conditions.
Just add the items to your cart and in the box at the bottom – Special Instructions For Sellar – tell us what you want on the Gift Tag and any other instructions.
These gift items can be added to your checkout basket
for collection from our shop or Free Local Delivery Nesting in Sussex - Burning since 2013
Firebird Brewing Company
Rudgwick Brickworks
Lynwick Street
Rudgwick
West Sussex
​RH12 3UW