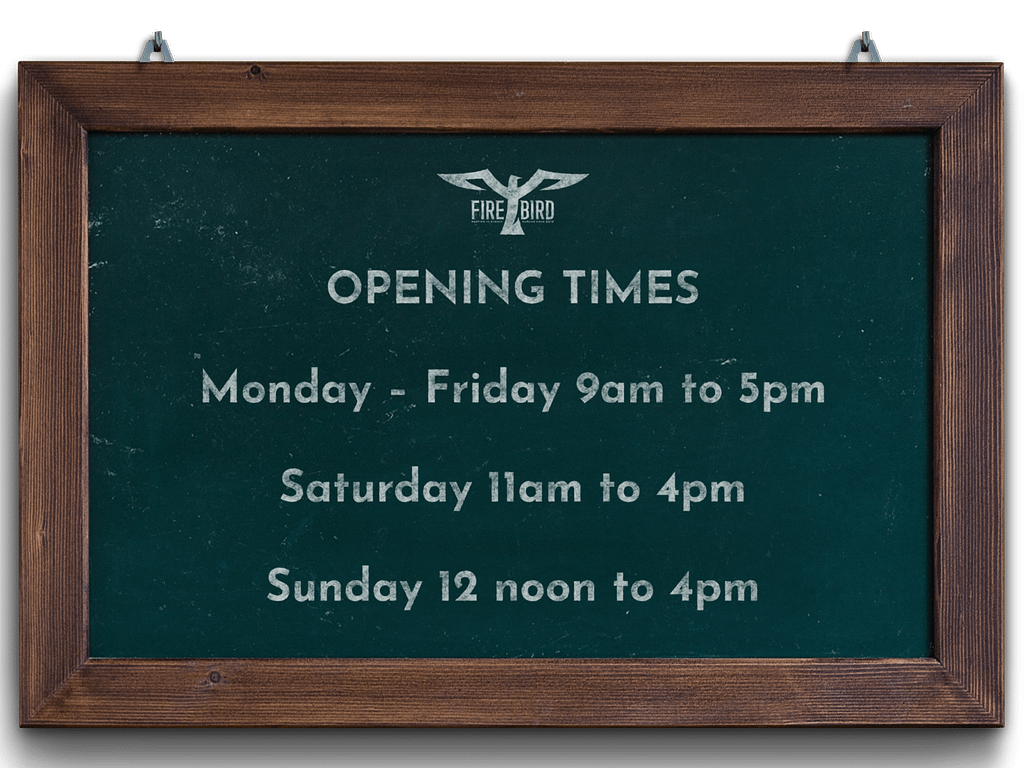 We stock a large range of beers in bottle and can, together with a lovely selection of fine wines from our friends at Taurus Wines.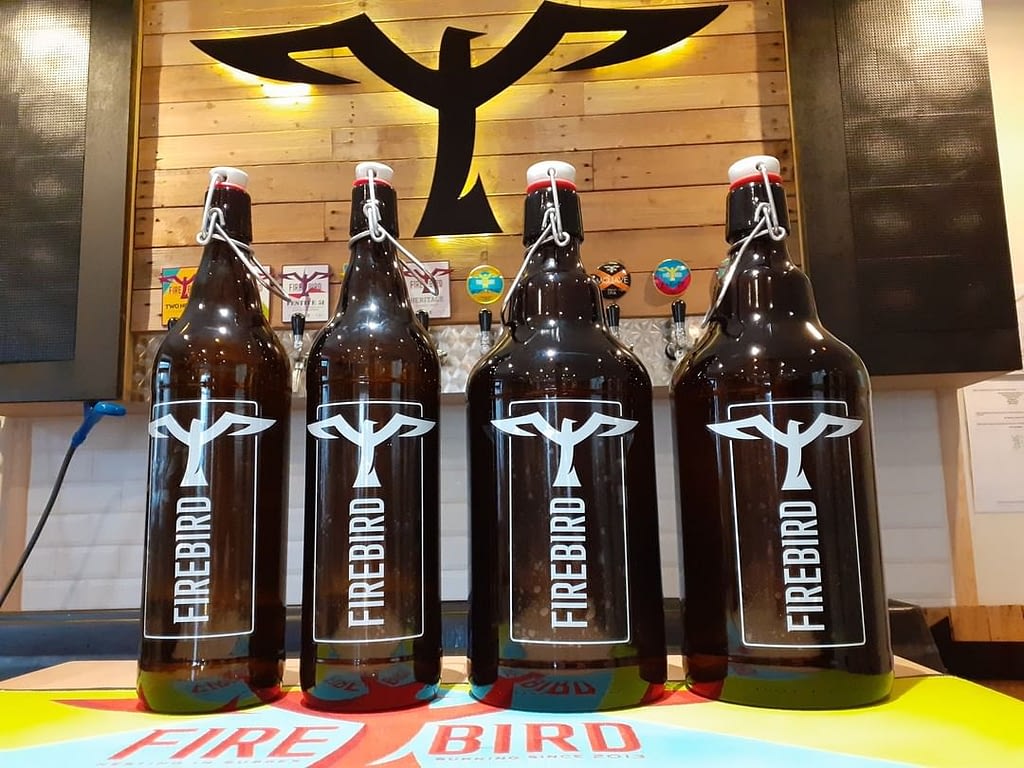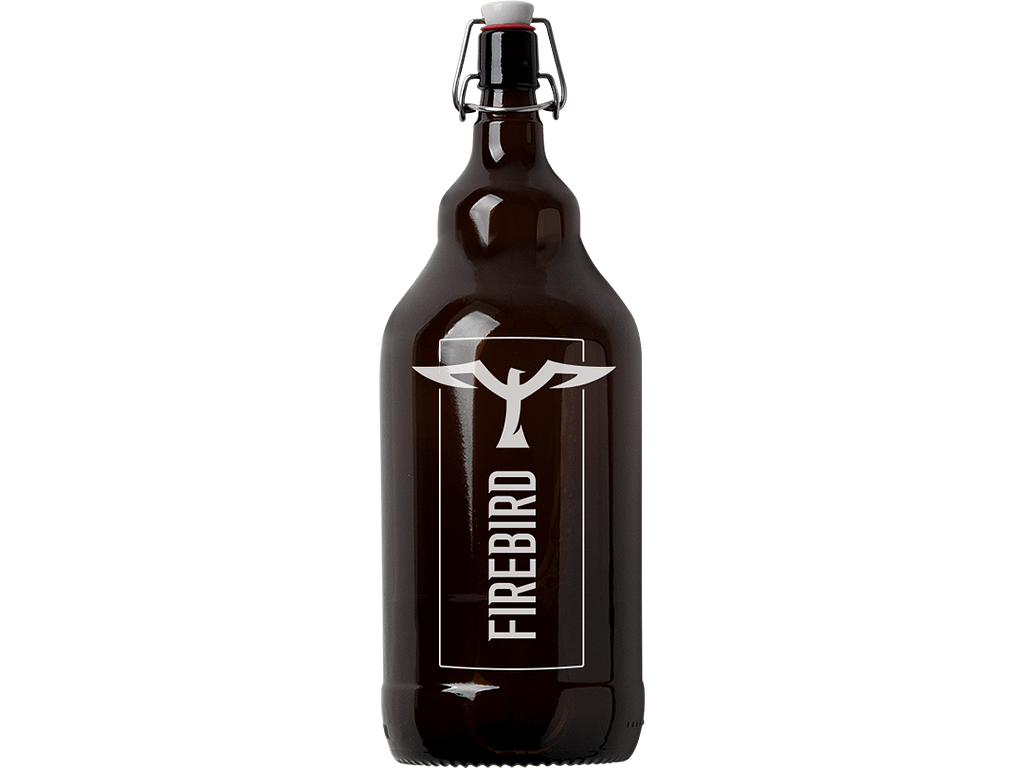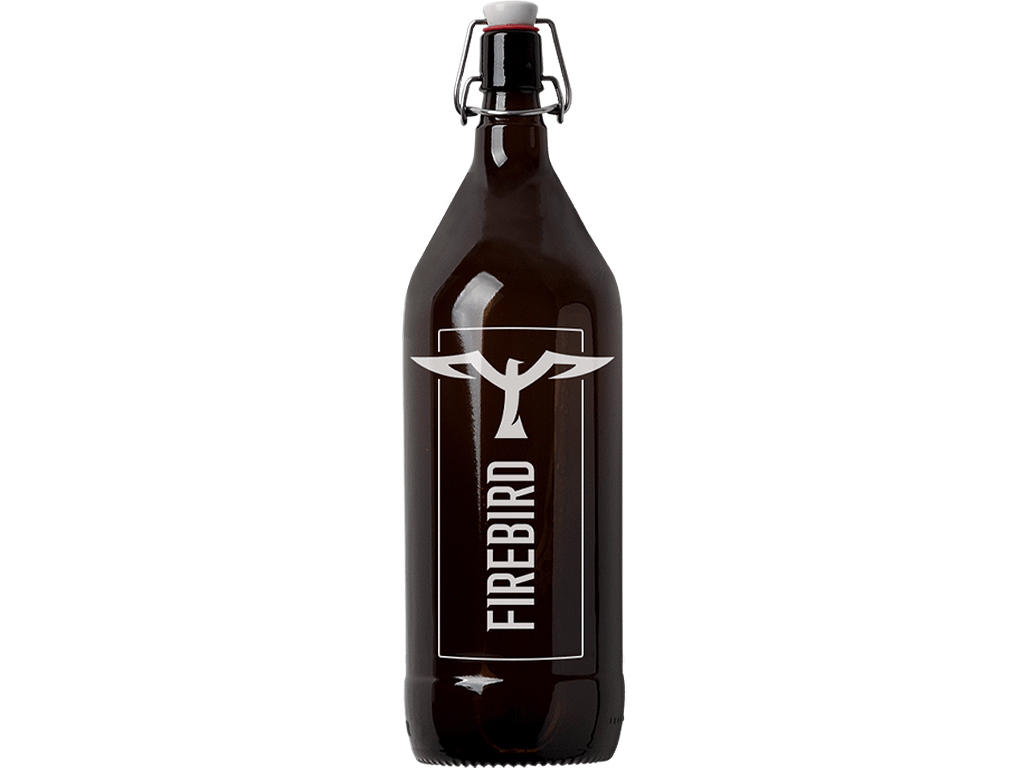 We're going green for Growlers!
We've all heard about the problems of plastic waste and we're asking you to join us cutting down on PET bottles here at Firebird.
Introducing our fabulous FIREBIRD GROWLERS, beautifully branded and carefully filled to give you any of our draught beers (including lagers) straight from our cellar.
Because your beer is filled in a protective atmosphere and because of the sealed swing top, your beer will last for up to a week before opening!
Use your growler again and again and get rid of plastic waste! Having a party at home certainly provides a low cost and flexible way to entertain your friends, but serving beers and other drinks can be a hassle. 
Don't worry because Firebird can help! 
We can provide a Font and Cask set up, a Mobile Bar, and even a Horsebox bar.
The Font and Cask set up is the simplest option and includes a font for draft lager, with ale in a cask (or polypin) next to it.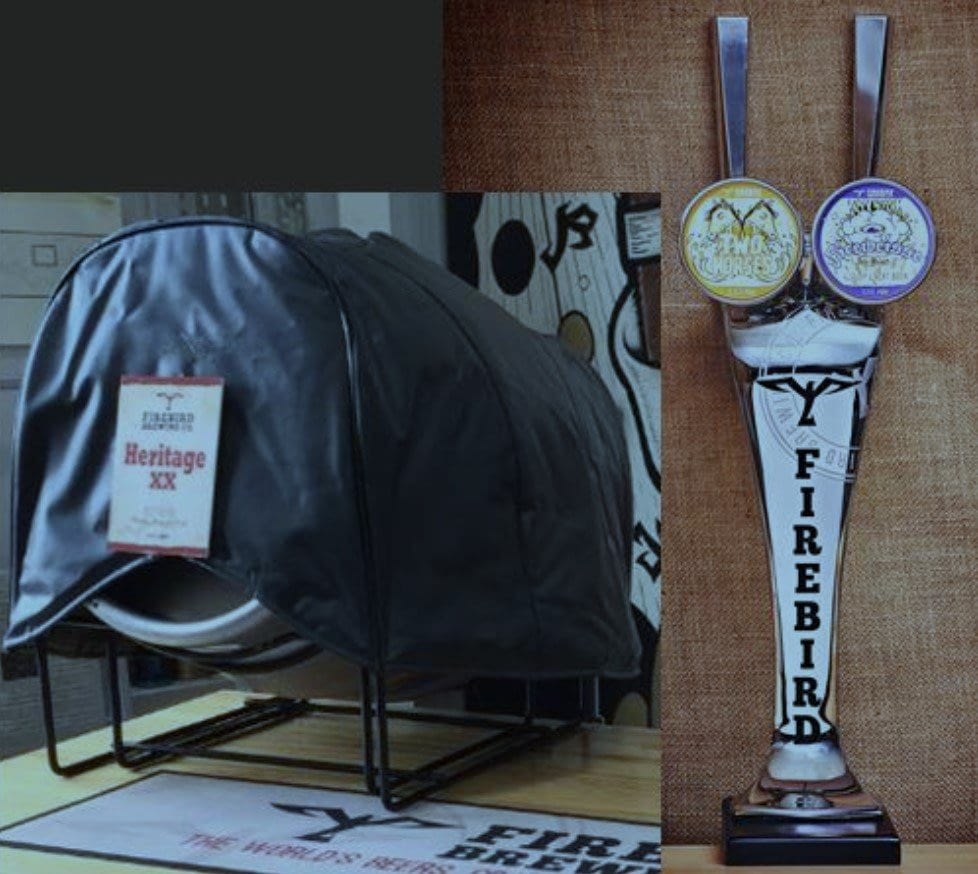 Font
Chiller
Bar gas
Stand and Tap for the ale
A sturdy table, 13 amp power, collection (including briefing from us on how to set up and use the equipment) and return by you
£50 per day plus a £50 deposit against the safe return of all the equipment in good condition. We can deliver within a 10 mile radius and set up and collect for an additional charge of £30
The Mobile Bar can be set up indoors or outdoors in our tent, and serves keg lager and or ale, as well as cask beer from the bar top.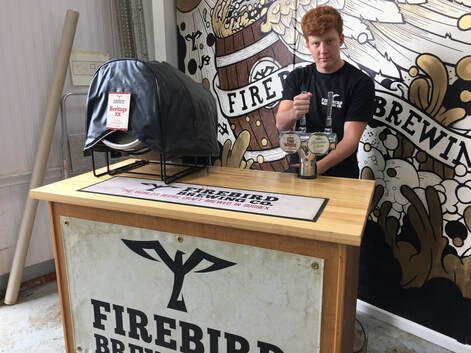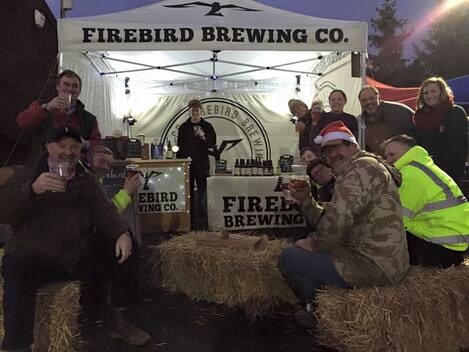 Bar with all beer
dispense equipment
bar gas
delivery and collection afterwards
A sturdy table, 13 amp power and a dry surface.
£90 per day plus a £100 deposit against the safe return of all the equipment in good condition.
The third option is our Horsebox bar. As well as being a striking attraction for your party, it's a fully functioning bar for cask beers and keg beers and it can serve all drinks and cocktails as well!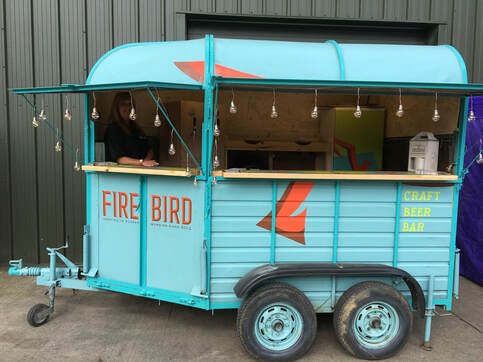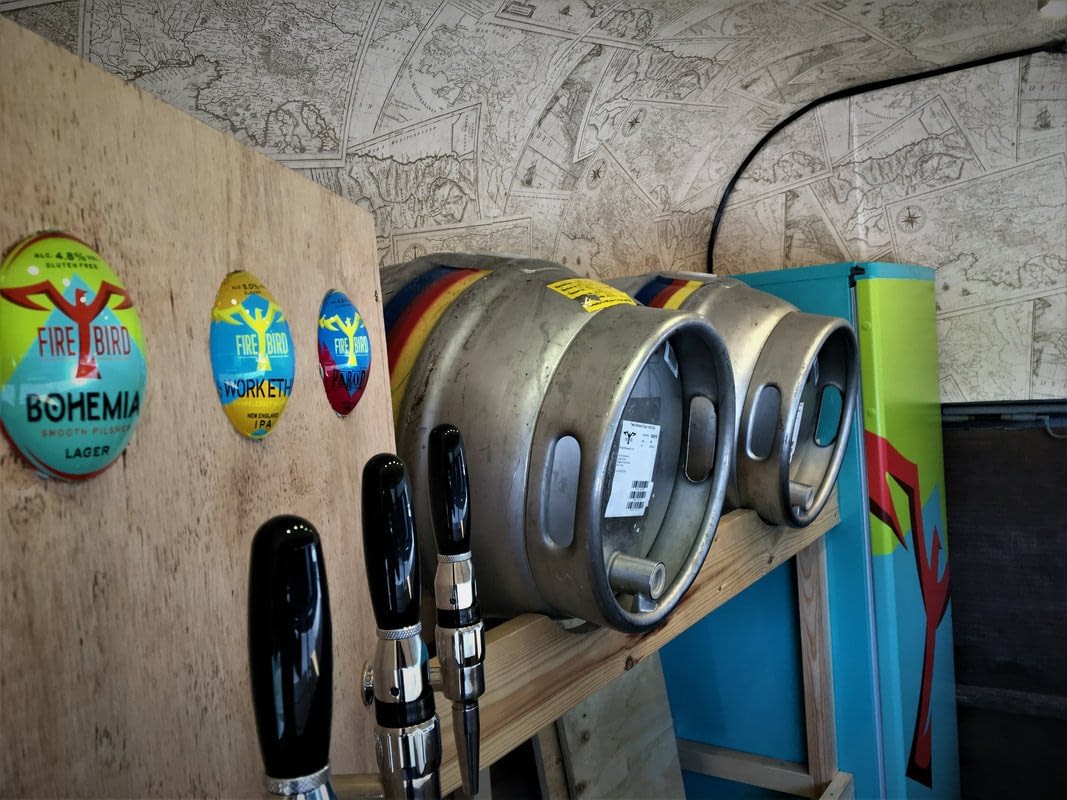 Bar with all beer
dispense equipment
bar gas
delivery and collection afterwards.
Adequate space with a firm base & 13 amp power.
£300 plus a £100 deposit against the safe return of all the equipment in good condition.
Further useful information:
We can supply bar staff, and we can also supply Firebird pint glasses (or even plastic glasses if you'd prefer).


Staff cost £12 per hour up to midnight, £18 per hour afterwards, and we ask that you pay our
staff directly.


For the Horsebox, we insist only our staff can operate this. The horsebox has a fridge and an esky box for ice, and it can serve a wide variety of cask beer, keg beer, wines, spirits, soft drinks and even pre-agreed cocktails.


All our hire costs presuppose only our beers will be served through the equipment.


All options need a 13 amp electricity supply. This is best provided by you, but we can supply a quiet generator for a further cost of £50 per day plus the cost of the fuel used.


We can also supply bottled beers and other drinks at our shop prices, but we will discount depending on how much you wish to purchase. We offer sale or return on all bottled products, provided they are returned in saleable condition. For our bottled beers this means whole, undamaged cases.


Beer costs vary a little by each beer, but here are a couple of sample ideas:


Heritage Best Bitter in 72 pint cask - £140, so £1.94 per pint


Bohemia Pilsner Lager in 30 litre (52 pint) keg - £139.75, so £2.70 per pint


If you buy 3 casks/kegs then the 4th one is free, so it would take 25% off these prices. Bear in mind that, by being clever with the use of bottled beer or keg beer as a backup, you can make maximum use of our sale or return policy and minimise any downside. We recommend you discuss this with us to best manage your cost.


You can put your own drinks into our horsebox bar but we have to charge corkage of £5 per bottle of wine/champagne and £20 per bottle of spirits. This helps us defray the considerable costs of the horsebox bar.


We work with Taurus Wines from Bramley, and they can supply a wider range of wines and spirits than us if required. They offer wine glass hire, sale or return and volume discounts as well. Again, we can agree your requirement and make the necessary arrangements with Taurus, no problem.


You can visit us at the brewery to discuss your requirements and also taste the beer range, or of course we can help you on the phone (01403 823180, ask for Richard or Bill), or email hello@firebird.beer Need local accommodation for your visit to the brewery?
There's a lovely Bed and Breakfast 2 mins walk from the brewery! Nesting in Sussex - Burning since 2013
Firebird Brewing Company
Rudgwick Brickworks
Lynwick Street
Rudgwick
West Sussex
​RH12 3UW